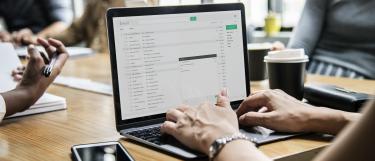 Table
Prof. Nüssel

Überblicksvorlesung

Di wöchentlich
11.00-14.00 Uhr

Neue Uni / HS 01
Grabengasse 3-5

Überblicksvorlesung Ekklesiologie

Prof. Nüssel

Seminar

Di wöchentlich
16-19 Uhr

Ökumenisches Institut, Seminarraum (ÖInst SR),
Plankengasse 1

Konfessionalisierung in Ost und West

Prof. Nüssel

Oberseminar

Di wöchentlich
18-21 Uhr

Plankengasse 1 / ÖInst SR
 

Theologie und Soziologie

Elisabeth Maikranz

Anfänger*innenprojekt (alle Studiengänge)

Do wöchentlich
16-18 Uhr

ÜR 3
Karlstr. 16

Anfänger*innenprojekt "Einführung in das Studium der evangelischen Theologie"

Elisabeth Maikranz

Übung

Do wöchentlich
11-13 Uhr

Plankengasse 1 / ÖInst SR

Die Theologie Paul Tillichs

Arne Bachmann

Proseminar

Do wöchentlich
16-18 Uhr

Karlstr. 16 / ÜR 2

Die Rolle der Erfahrung in der Systematischen Theologie

Prof. Plathow

Vorlesung

Do wöchentlich
11-13 Uhr

Neue Uni / HS 08
Grabengasse 3-5

In gottvergessender Zeit - Glaube an Gott
Previous Course Programs
The advisory service of the Faculty of Theology offers prospective students and current students information on all topics related to their studies. It aims to provide competent and professional support in the realisation of individually suitable study and career goals. This is primarily the responsibility of the Student Advisory Service. In addition, you will also find further advice and information on studying abroad, changing universities and contact persons for foreign students.
Student Advisory Service of the Faculty of Theology
Dr. Dirk Schwiderski
Theologisches Seminar
Kisselgasse 1, Zi. 123
69117 Heidelberg
Tel.: 0049-(0)6221 / 54-3394
E-Mail: dirk.schwiderski@ts.uni-heidelberg.de
Central student advisory service
Which subject suits me best? How do I organise my studies? And what happens afterwards? Heidelberg University offers numerous advisory and support services for questions relating to studies and career planning. From your first orientation to your studies to your doctorate and career entry.
+49 6221 54-5454
studium@uni-heidelberg.de